The 25th Vietnam International Exhibitions on Products, Equipment, Supplies for Pharmaceutical, Medical, Hospital and Rehabilitation – VIETNAM MEDI-PHARM 2018
VIETNAM MEDI-PHARM is a prestigious annual medical and pharmaceutical exhibition in Vietnam in terms of scale and quality which is the place to introduce the latest advancements and achievements of the medical and pharmaceutical industry in Vietnam as well as in the world.
The exhibition attracted more than 500 booths of 400 corporations, enterprises with many world famous brands from 30 different countries and territories with Vietnamese leading companies in the field of pharmaceutical, medical devices manufacturing and business.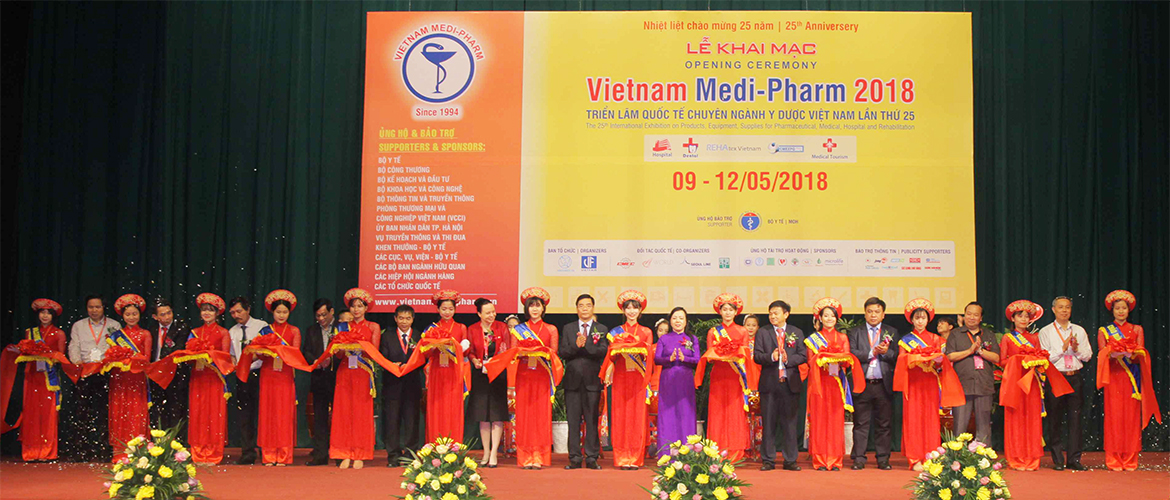 On the same occasion of exhibition, USM HEALTHCARE Medical Devices Factory JSC brought 2018 the best products and medical devices to Vietnam Medi-Pharm 2018 that included cardiovascular products such as PTCA balloon catheter, coronary stent system, and PTCA accessories (control syringes, inflator, and manifold) or frequent used medical disposableproducts as wound dressing, catheter, breathing circuit system ... for visitors to easily look for and understand more about our products.
Booth number D08 of USM HEALTHCARE Medical Devices Factory JSC
By international cooperation programs, our R & D team coordinates with foreign experts, physicians and health care professionals to research, produce and develop high quality healthcare products which are effective and safe for consumers.
At USM, we are commited to make and distribute the high quality medical products with slogan "Patient Safety First ".
We are ready to welcome all esteemed customers
Welcome the first customers on 9/5/2018
We are on the need of looking for distributors.
Some activities at the exhibition:
USM Healthcare always makes efforts to bring core values: Safety – Quality – Reliability, being a perfect choice of supplying medical disposable products.
---------------------------------------------------------------------
USM Healthcare Medical Devices Factory JSC